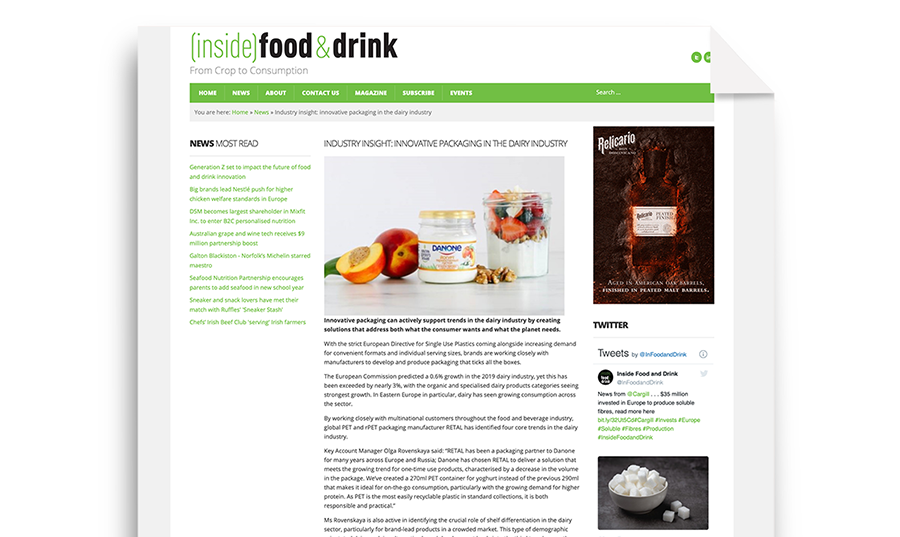 Innovative packaging can actively support trends in the dairy industry by creating solutions that address both what the consumer wants and what the planet needs.
With the strict European Directive for Single Use Plastics coming alongside increasing demand for convenient formats and individual serving sizes, brands are working closely with manufacturers to develop and produce packaging that ticks all the boxes.
The European Commission predicted a 0.6% growth in the 2019 dairy industry, yet this has been exceeded by nearly 3%, with the organic and specialised dairy products categories seeing strongest growth. In Eastern Europe in particular, dairy has seen growing consumption across the sector.
By working closely with multinational customers throughout the food and beverage industry, global PET and rPET packaging manufacturer RETAL has identified four core trends in the dairy industry.
Read / download the article (PDF)