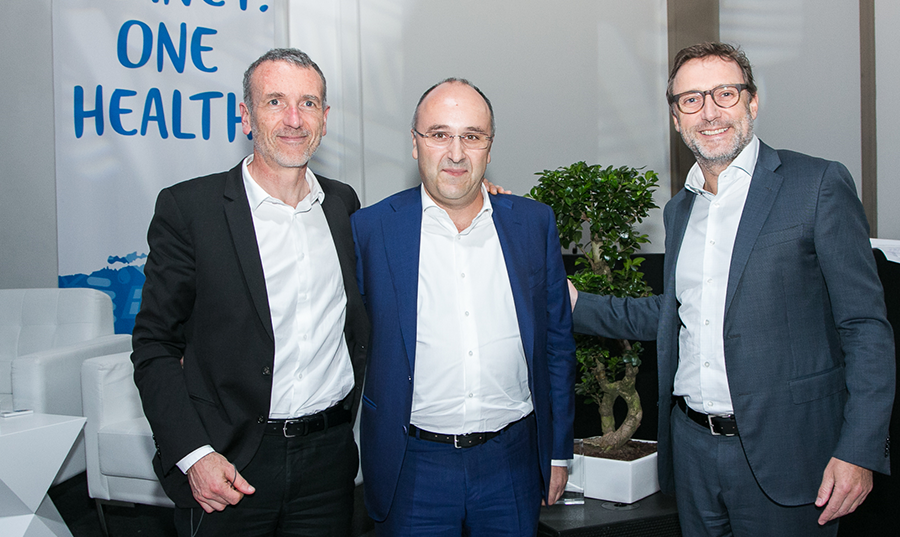 RETAL proudly celebrated valued partner Danone's 100th anniversary by attending a special event for partners and friends in Moscow.  
Held on October 22, the celebration of Danone's century was filled with live music, fresh flowers and healthy food, perfectly representing Danone's impressive portfolio of much-loved products.  
The event included interesting talks from the company's partners on the topics of sustainable development, environmental issues and new trends in nutrition. Members of the RETAL team including Key Account Manager Olga Rovenskaya and our Vice President of Sales & Service Milos Kuzman were pleased to be a part of the happy event, both to participate in the industry conversations and the celebrations! 
Emmanuel Faber, chairman and president of Danone, delivered a welcoming speech that touched on the incredible legacy of the company, the challenges that humanity will face over the next 100 years, and how Danone and its valued partners must work together to achieve global goals. Speakers also raised crucial topics, such as Julia Nazarova, President of the 'Rus Food Fund', who highlighted issues surrounding the disposal of products, and Olga Feldt, Purchasing Director at Danone, who shared insight into how the company is seeking to develop and use 100% recyclable packaging. French Ambassador to Russia Sylvie Bermann was also present to congratulate Danone. 
At the event, Milos Kuzman presented Danone with a magnificent 54-year old Bonsai tree, representing how much RETAL values its long-standing partnership with Danone, a flourishing global business that supports people in their desire to be healthy, and is proud to be part of its focus on sustainable packaging.