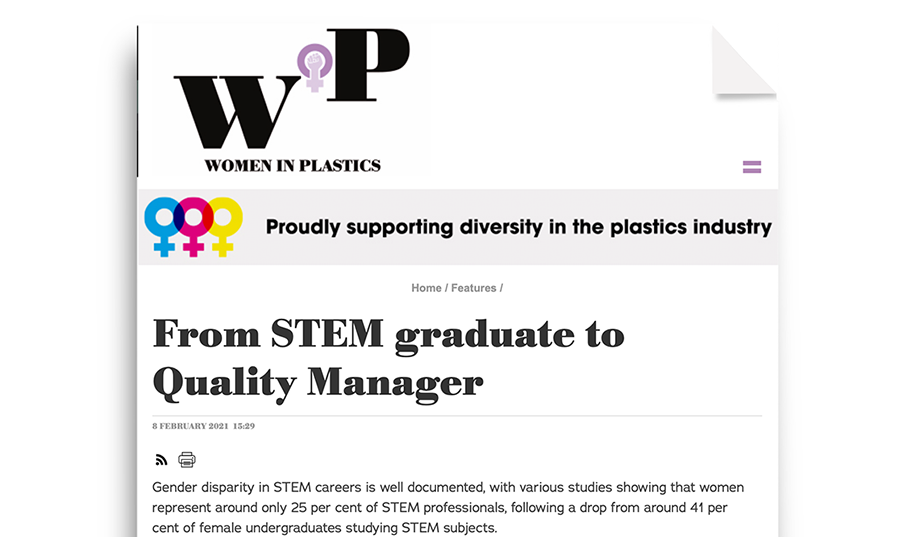 Gender disparity in STEM careers is well documented, with various studies showing that women represent around only 25 per cent of STEM professionals, following a drop from around 41 per cent of female undergraduates studying STEM subjects.
Even after the hurdles of achieving a STEM education have been successfully jumped over, this points to issues of early employment and how to harness those graduate roles that can positively shape a rewarding career in STEM for the women that will benefit the organisations that recruit them. 
Oksana Nefedova is one of the 25 per cent. Oksana graduated from the Moscow State University of Applied Biotechnology with a degree in Process Engineering, specialising in polymer packaging, in 2006. Crucially, she also gained her first graduate role directly from university straight into a STEM position, thanks to joining global plastic packaging manufacturer RETAL as a junior chemical engineer.
Oksana explains, "I joined RETAL immediately after graduating and I have now been here for nearly 14 years. I initially started working as a chemical engineer in the quality department and have been promoted and given increasing levels of responsibility ever since; I am now the Quality Manager and I am responsible for my team and the whole department at RETAL's largest Russian facility. It is an interesting and exciting job, with constant challenges."
These challenges are what Oksana describes as 'the daily mobilisation of both regular and globally significant tasks', with privately-owned plastic packaging manufacturer RETAL operating 19 plants worldwide and maintaining a close relationship between all plants at senior management level. It is this global management approach that helps to support the company's ability to recruit and identify the potential long-term employees across its factories, which in turn shows how offering a rewarding career to STEM graduates is a win-win situation.
Read full article at Women in Plastics