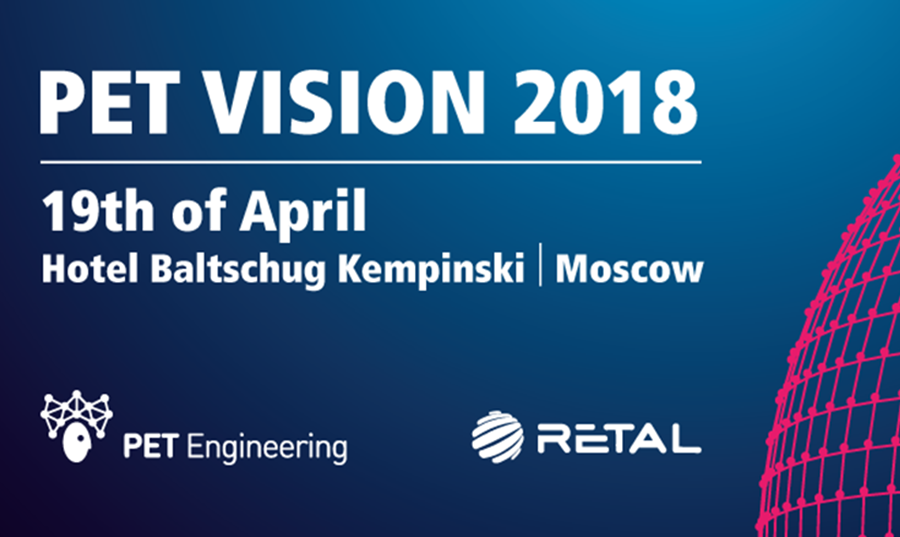 Over 100 customers attended the packaging innovations conference PET Vision in Moscow, co-hosted by RETAL on 19th April.
Together with packaging design and engineering partner PET Engineering, RETAL hosted this forward focused event. A wide range of issues that impact on our industry were discussed, with PET Vision providing a valuable forum for key industry players to meet and collaborate. Topics included:
the latest trends packaging design, and ones set to drive the Russian market
the latest innovations and solutions that will allow brands to stand out on the market through efficient packaging, at the same time keeping costs under control
the integrated process developed by PET Engineering and RETAL to create high-performance packaging, in terms of both mechanics and aesthetics
RETAL also presented its latest advanced technical capabilities, while PET Engineering revealed new packaging design concepts at the event.
Milos Kuzman, RETAL's VP Sales and Service, said: "PET Vision was a valuable way for us to share our innovative, industry-leading complete packaging solutions.  We took the opportunity to exchange ideas, particularly regarding lightweighting, smarter use of resources and specific ways in which we can help our customers differentiate through packaging. The event was a good illustration of the ongoing collaboration with our close partners and will ensure the most effective packaging solutions for the success of our customers."
PET Engineering launched the first Pet Vision conference in 2010 and this year invited RETAL to co-host the event, due to their long-term partnership.