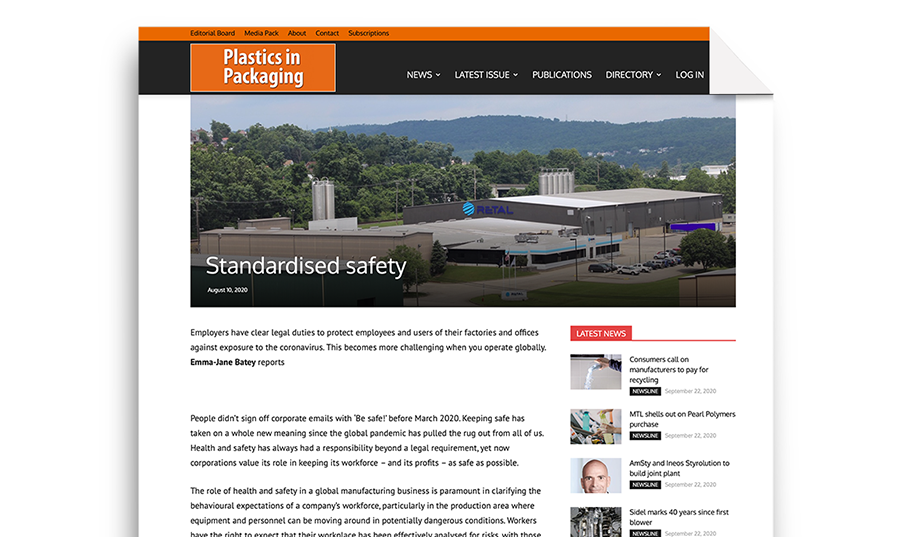 Employers have clear legal duties to protect employees and users of their factories and offices against exposure to the coronavirus. This becomes more challenging when you operate globally. 
People didn't sign off corporate emails with 'Be safe!' before March 2020. Keeping safe has taken on a whole new meaning since the global pandemic has pulled the rug out from all of us. Health and safety has always had a responsibility beyond a legal requirement, yet now corporations value its role in keeping its workforce – and its profits – as safe as possible.
The role of health and safety in a global manufacturing business is paramount in clarifying the behavioural expectations of a company's workforce, particularly in the production area where equipment and personnel can be moving around in potentially dangerous conditions. Workers have the right to expect that their workplace has been effectively analysed for risks, with those risks reduced and mitigated, and suitable training regularly offered.
For global manufacturers that operate factories in various countries, the different legal regulations and cultural expectations can make it difficult to establish and maintain a standardised agreement of health and safety performance, yet, in order to deliver a positive environment for its employees, a common H&S management system is desirable. Multinational plastics packaging manufacturer Retal is currently undertaking a large cross-facility project to define and implement a standardised H&S management system throughout its 17 factories, with locations in Western, Eastern and Central Europe, Russia, and the US, with the goal to formalise its strict health and safety standards in every factory.
Read full article online on Plastics in Packaging