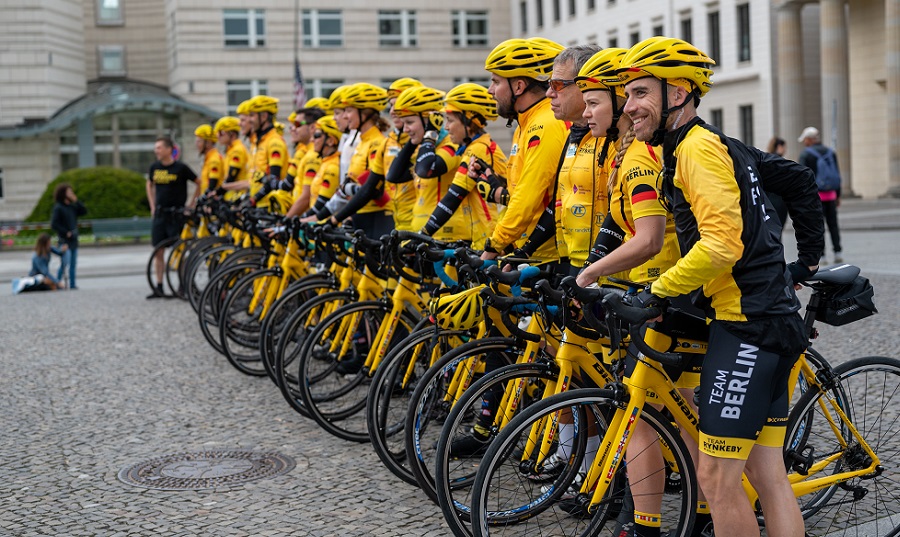 This summer, RETAL is enjoying the opportunity to be a sponsor of a charity bike tour as 2,400 Team Rynkeby cyclists head to Paris to raise funds for seriously ill children.
The Team Rynkeby Nieder-Olm is participating in the challenging tour across Europe, starting in Nieder-Olm on July 16th and taking in seven daily stages, including the notorious 'Mur de Huy' in Belgium with a gradient up to 26%.
The participants will use their own energy and two wheels to cycle across Europe, from Nieder-Olm via Mosel, Cologne, Maastricht, Dinant, Saint-Quentin and Chantilly to the finish line in Paris.  
This year, Team Rynkeby consists of 2,400 cyclists and 360 helpers, spread over 65 teams from nine countries. Over the past 20 years, Team Rynkeby has raised €75 million for seriously ill children.
All donations from the German Team Rynkeby Teams (Berlin, Flensburg, RheinRuhr & Nieder-Olm) go to the German Children's Cancer Foundation, whose important work benefits children with cancer and which is financed in large part through sponsorship by charitable companies.
RETAL is proud to be a sponsor of the Team Rynkeby project.