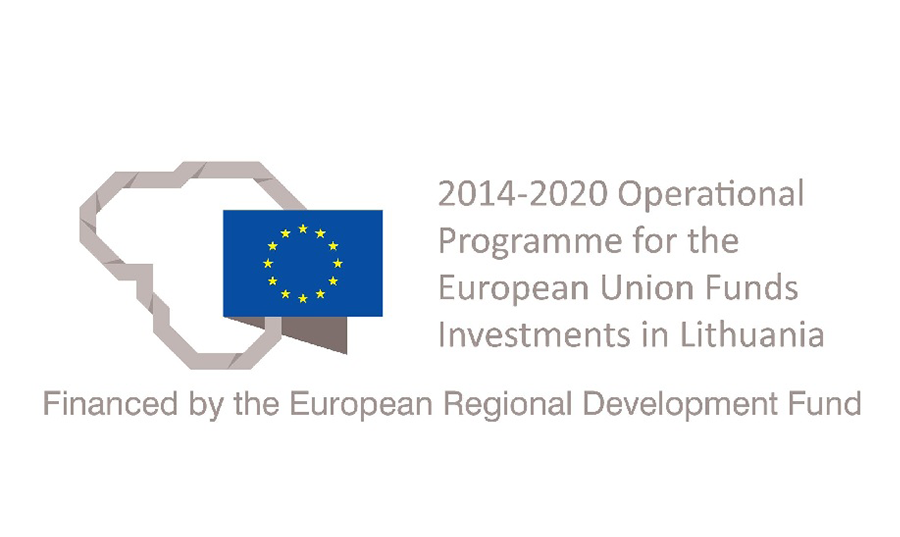 In January 2021, RETAL Baltic Films, UAB initiated the project Development and Use of Multilayer Film with Virucidal (Against SARS-COV-2) Properties in the Development of Face Shield Prototype Carrying out R&D Activities.
The aim of the project is to carry out the R&D research in order to develop a composition of a PET film for the development of a prototype of personal protective eye and face shields with a surface of antiviral effect against SARS-CoV-2 virus. The manufactured product will be offered to the global market of personal protective equipment against SARS-CoV-2, with the main target audience various health care authorities, where the use of these products is mandatory or recommended.
The expected end of project implementation is 31 December 2021.
The project is implemented in accordance with the Operational Programme for the European Union Funds' Investments in 2014-2020 Priority 1 Promotion of Research, Experimental Development and Innovation.
Total value of this project is EUR 652,622.32, up to EUR 522,097.84 of which is financed by the European Regional Development Fund, as European Union response to Covid-19 pandemic measure".