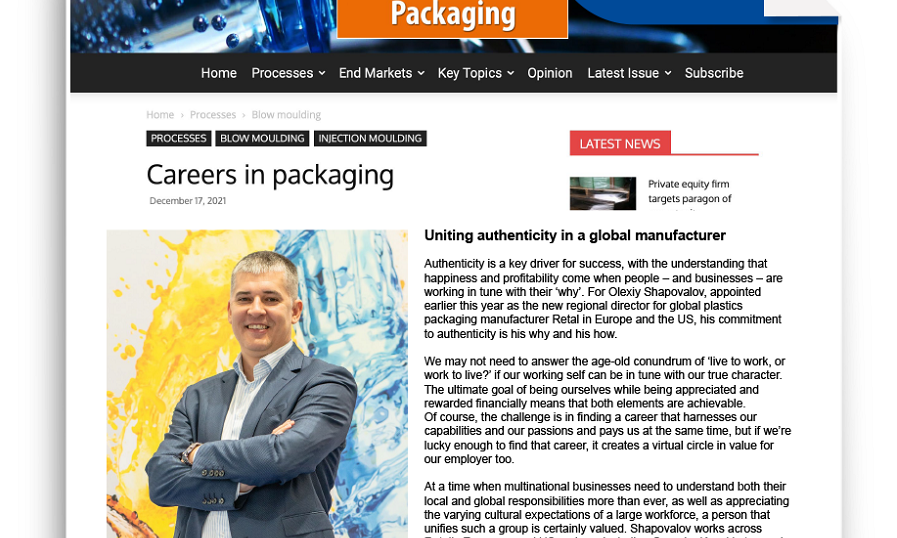 Authenticity is a key driver for success, with the understanding that happiness and profitability come when people – and businesses – are working in tune with their 'why'. For Olexiy Shapovalov, appointed earlier this year as the new regional director for global plastics packaging manufacturer Retal in Europe and the US, his commitment to authenticity is his why and his how.
We may not need to answer the age-old conundrum of 'live to work, or work to live?' if our working self can be in tune with our true character. The ultimate goal of being ourselves while being appreciated and rewarded financially means that both elements are achievable. Of course, the challenge is in finding a career that harnesses our capabilities and our passions and pays us at the same time, but if we're lucky enough to find that career, it creates a virtual circle in value for our employer too.
Read online at Plastics in Packaging.
Read / download in PDF