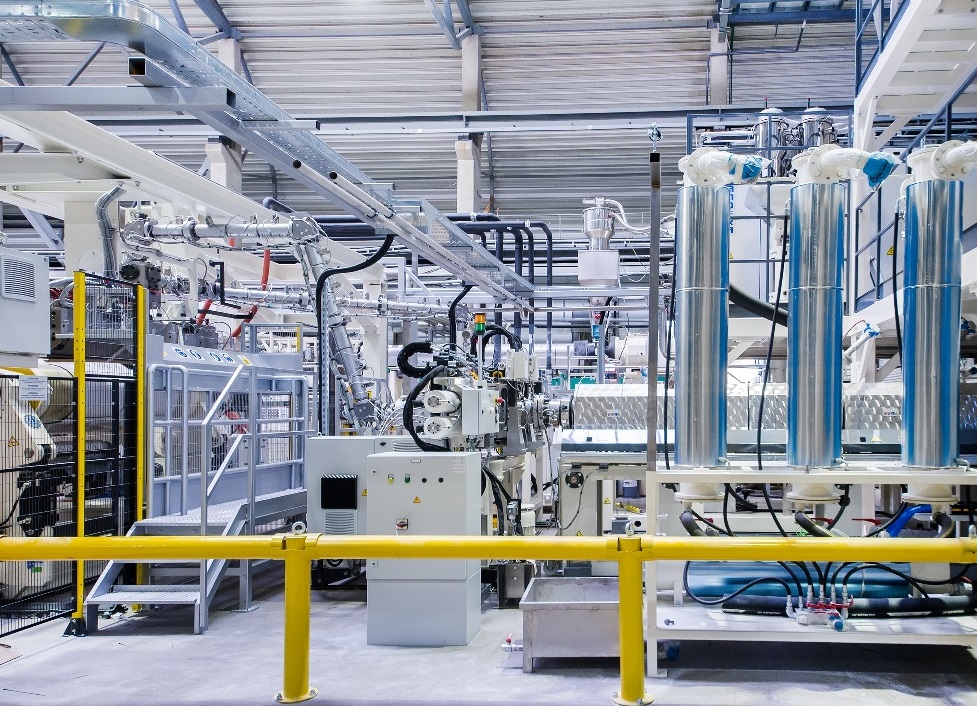 Producing 100% rPET food-grade films from all colours and all kinds of PET scrap (post-consumer PET bottle, trays and industrial) is now possible at RETAL. 
Investment in a new extrusion line at RETAL Baltic will help the company use greater volumes of post-consumer resins and industrial scrap from metalized, multilayer, laminated, black and coloured PET film packaging in the production of food-grade packaging material, supporting this global packaging manufacturer's ongoing commitment to a plastic circular economy. 
RETAL Baltic has invested more than three million Euros in a third new extrusion line that can process up to 100% of recycled PET (rPET) flakes, significantly increasing on the facility's current 60% capability. These 100% rPET films are recyclable and easily recognised in standard recycling sorting facilities. 
This third extrusion line will be at full capacity by October 2019, increasing RETAL Baltic's annual consumption of sec-ondary raw material (post-consumer and post-industrial PET waste) from 7200 metric tonnes to 12,800 metric tonnes. 
Robertas Grizas, RETAL Baltic's APET Production Development Manager, says, "There's no need to incinerate or send black and/or metalized films to landfill anymore as RETAL can effectively and efficiently put it back into production for food-grade packaging film which can be used by global brand owners." 
The demand from brand owners for black and/or metallized film has been decreasing, as brands are keen to increase their sustainability performance. Thermoformed packaging made from black and/or metallized PET film is labelled "difficult to recycle" due to being unrecognised by recycling plants' infrared sorting equipment, meaning that used packaging is not directed to the recycling stream. 
Yet, particularly for the meat, dairy, fish and ready meal categories, black and metalized multilayer PET/PE films are the ideal packaging vehicle as they support excellent shelf life, provide strong barrier properties and are visually appealing to consumers. Black rPET is also valuable to the circular economy in general as it offers an excellent destination for scrap PET of all colours, so keeping it in the packaging value chain is crucial. 
Grizas adds, "RETAL has acquired the technology to use multilayer PET waste in the form of regrinds that we buy back from our customers, reducing the post-industrial waste which might otherwise be channeled to incineration. RETAL produces almost all colours of films, including non-carbon black and metalized films, and there has been a tendency for thermoforming customers to specify transparent films. But now we can help with their post-industrial waste as we have the capacity to reprocess it into food-grade films." 
With RETAL increasingly aware of its influence across stakeholder groups, investments such as this new film extrusion line highlights how, by working together with brand owners, thermoforming customers and influential industry players, the company can keep edging towards a responsible life cycle of PET packaging solutions that deliver convenience and sustainability.