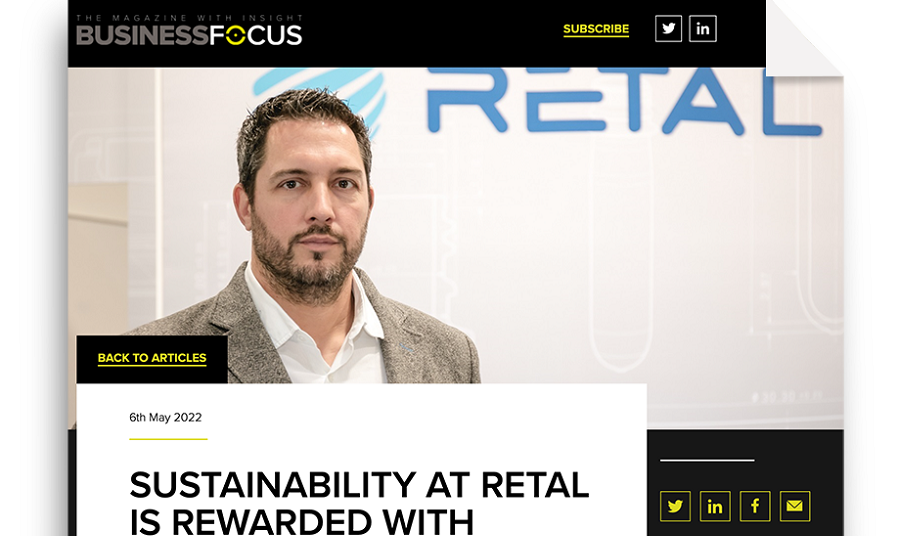 Global plastic packaging solutions provider RETAL has been awarded a Silver level position from EcoVadis, the respected CSR performance and monitoring organisation.  
RETAL achieved a 60% score, positioning the company in the 25% of companies assessed by EcoVadis, and in the top 18% of its industry.
This result marks a two-point increase from RETAL's last assessment in 2021 and shows that the company is in line with its goal to reach 65% by 2023. Sustainability Director Emmanuel Duffaut says, "We aim to achieve a score of 65% through the continuous implementation of actions in notable areas including Ethics, Labour Practices, and the Environment. All these subcategories, as well as Procurement, are already above 50%."
Emmanuel notes that its score for the Sustainable Procurement category is already standing at an impressive 70%, an increase of 10 points, demonstrating the quantifiable work that RETAL is doing since the implementation of its Sustainable Procurement Program in 2019.
He adds, "Our CSR actions and mitigations are continuously improving, following the ISO 26000 standard, and ensuring the sustainable development of our company."
Read online at Business Focus