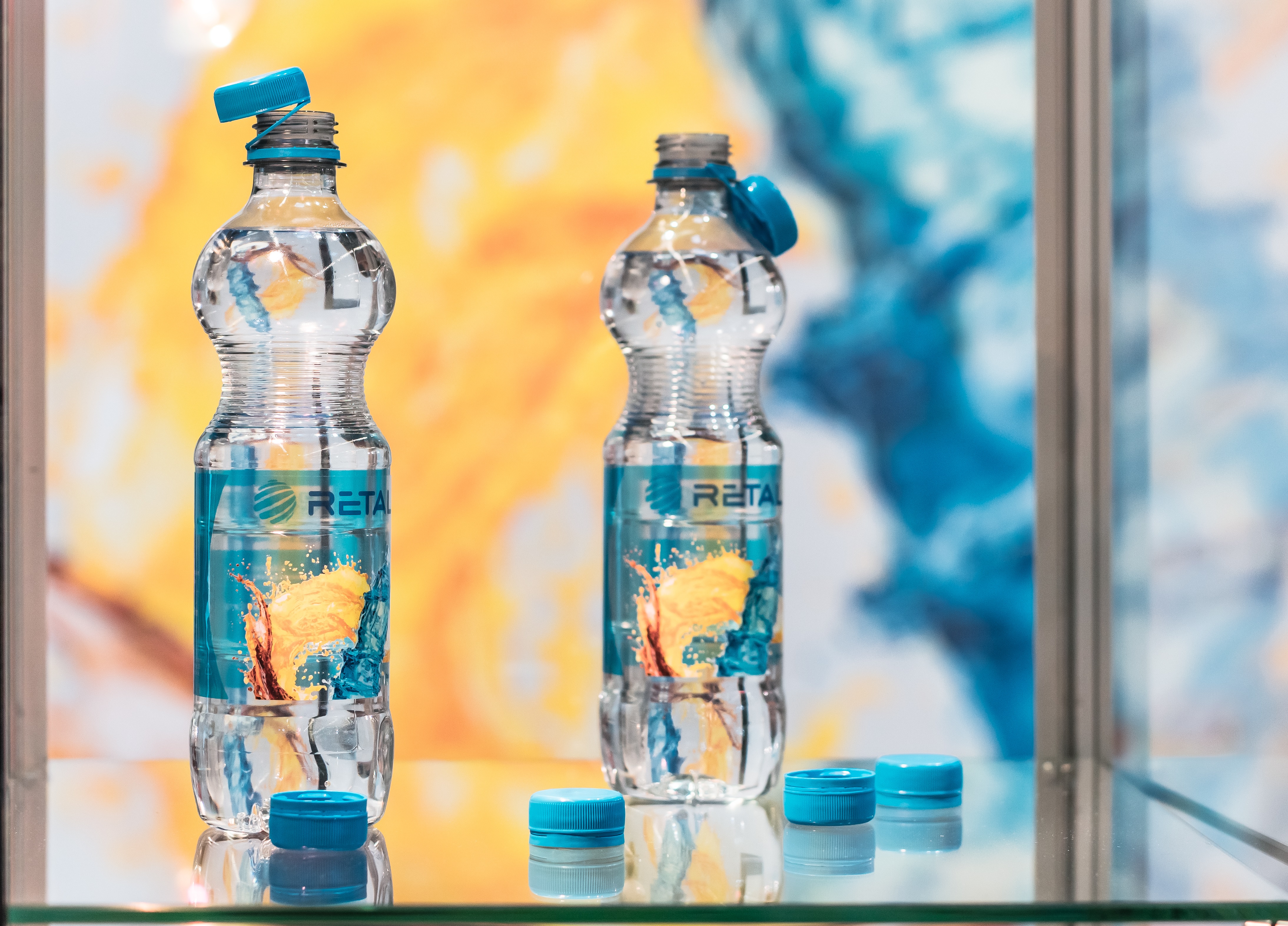 Global PET, rPET and HDPE packaging producer RETAL presented its innovative tethered closures at this month's BrauBeviale trade show. 
Suitable for water, carbonated soft drinks and aseptic products, tethered closures from RETAL manage to connect the two key industry drivers of sustainability and convenience, enabling its global beverage brand customers to stay in line with the latest EU directive for single use plastics. 
Tethered closures increase collection and reduce waste by keeping the closure attached to the bottle. The RETAL tethered closures also provide enhanced convenience for consumers thanks to the clever way in which it opens, creating a smooth contact. 
Aleksandr Kachanov, R&D director at RETAL, explains, "We gained the patent certificates in June 2019 for our tethered closures. RETAL is one of very few closure manufacturers that has developed and invested in this special solution – it's the embodiment of the RETAL dedication to creating responsible solutions that are user-friendly. It's not just a response to the EU SUP Directive, our tethered closures aide consumer convenience as they're easy and comfortable to use." 
RETAL packaging development expert Anton Sugoniaev adds, "Thanks to our clever design, our brand owner customers and bottlers are unlikely to need investment in new solutions when they chose tethered closures from RETAL as we utilise our existing injection moulding equipment." 
Initially created for the standard 1881 caps, the RETAL tethered closure portfolio will extend across its range. Kachanov, the inventor of the patent, adds, "We will deliver tethered closures with the same impressive performance soon for virtually all our closure range". 
RETAL's Sustainability Director Emmanuel Duffault also explains how the new tethered closures help to support the company's progressive CSR goals, which includes design-to-recycle and use of recycled material, saying, "We have employees worldwide and we are all conscious of and worried about the negative environmental impact of our products. Tethered closures are part of our effort towards a circular economy as they mean that the HDPE closure is not separated from the plastic bottle and so is less likely to cause additional plastic pollution."