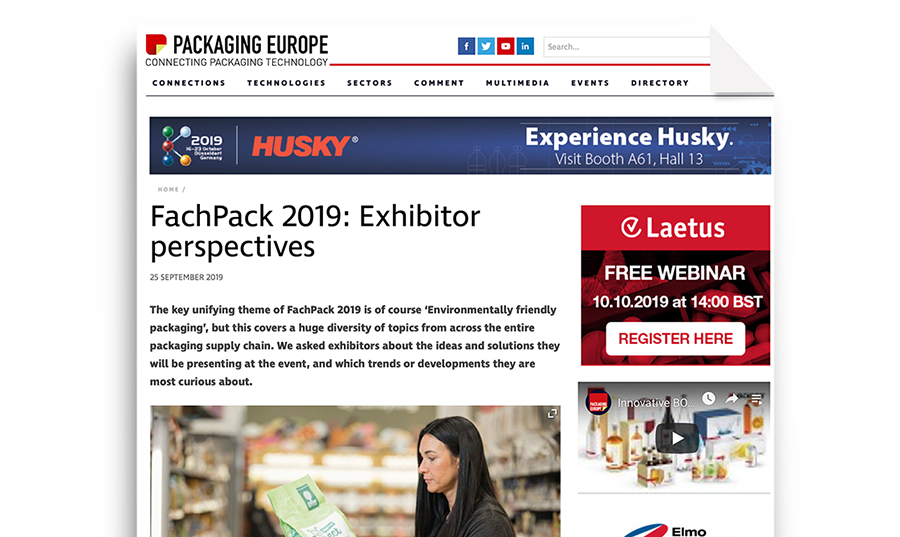 The key unifying theme of FachPack 2019 is of course 'Environmentally friendly packaging', but this covers a huge diversity of topics from across the entire packaging supply chain. We asked exhibitors about the ideas and solutions they will be presenting at the event, and which trends or developments they are most curious about.
RETAL
The RETAL Baltic team of film experts will be on hand to discuss our latest line that produces films of up to 100 per cent rPET, a great boost from our current 60 per cent rPET.
RETAL Baltic values FachPack's strong focus on sustainability and how this core issue impacts us all.
We expect to learn more about how we can all contribute and play our role in the circular economy.