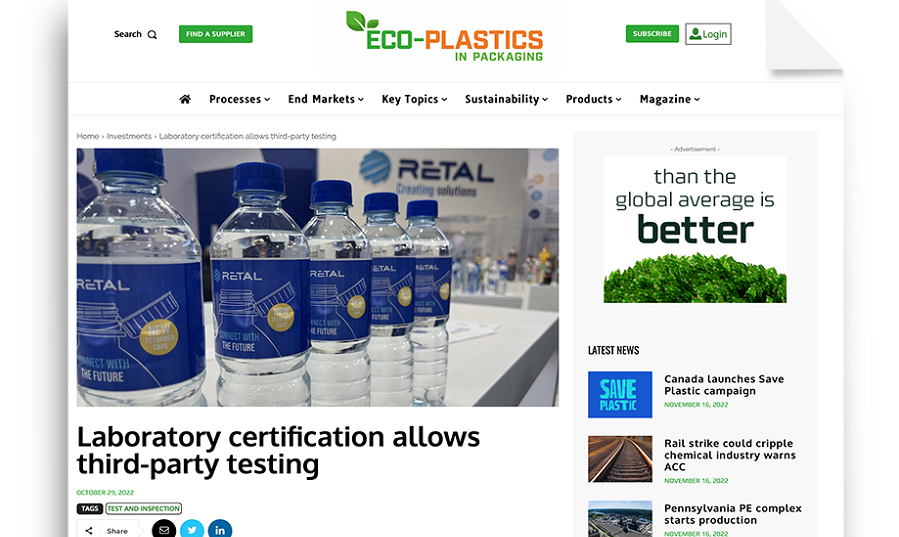 Converter Retal has invested in its R&D capabilities in order to offer third-party testing at its laboratory in Klaipeda, Lithuania.
Aleksandr Grinko, chief quality director at the company, said that the company was seeking to widen the scope of its R&D to be able to "create and perfect our preforms and closures in accordance with customer requirements", but also saw an opportunity to test third-party preforms and closures too.
Grinko continued: "We can offer a full range of tests for carbonated soft drinks and non-carbonated beverages, including prototype development, using our modern equipment, which includes a capping and filling station, large climate chambers that are 750 litres each, an automated torque tester, optical shelf-life tester, and automated open performance tester – these are all from Steinfurth – plus a Zeiss automatic measuring system, plus various other machines and tools."
The Zalkin pilot capping line delivers semi-industrial testing, which allows the functionality of newly-designed closures that have been produced from a new type of raw material to be testing in aa valuable manner.
"The capacity of this line is 10,000 bottles an hour and it lets us quickly detect hidden defects in a reduced time. Previously, tests were carried out on customers' lines, but of course this is far better in terms of cost, ease and speed."
Equipment at the Retal testing laboratory also tests for temperature, humidity and oxygen permeability.
Read online at Eco-Plastics in Packaging.
Read / download in PDF