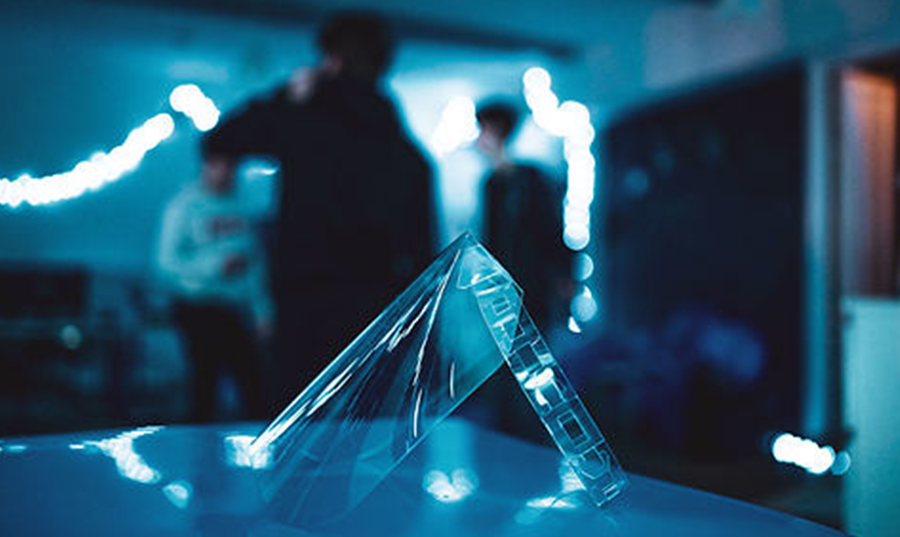 RETAL is delighted to be able to donate customised film and expertise to the innovative Robotikos Mokykla to help create over 70,000 masks for healthcare professionals on the frontline of the coronavirus.
RETAL Baltic General Manager Vikorija Jureviciute responded to an online shout-out from the non-profit organisation, which provides innovative technical education for children. "I saw an article where Robotikos described their need for films to create PPE masks for people in at-risk jobs during coronavirus in Lithuania. I knew we could help as we are film experts! I contacted them straight away to offer our films and design and production expertise. My team was so motivated to help, it has been a very positive experience."
Robotikos has coordinated volunteers for cutting the masks with lasers as well as to provide safe collection and delivery to the ambulance workers and medical staff that need them. Viktorija and her team's quick response saw regular production of its PET and rPET films and preforms slightly delayed over one weekend while they tested various options to create the best possible film for the masks.
Viktorija adds, "More people than ever before are needing to use PPE masks; not only those in hospitals but increasingly those in production of essential food and beverages too. RETAL is delighted to be able to offer our skills and resources to this crucial protection of key workers, and I personally am grateful to Robotikos for managing this important project."