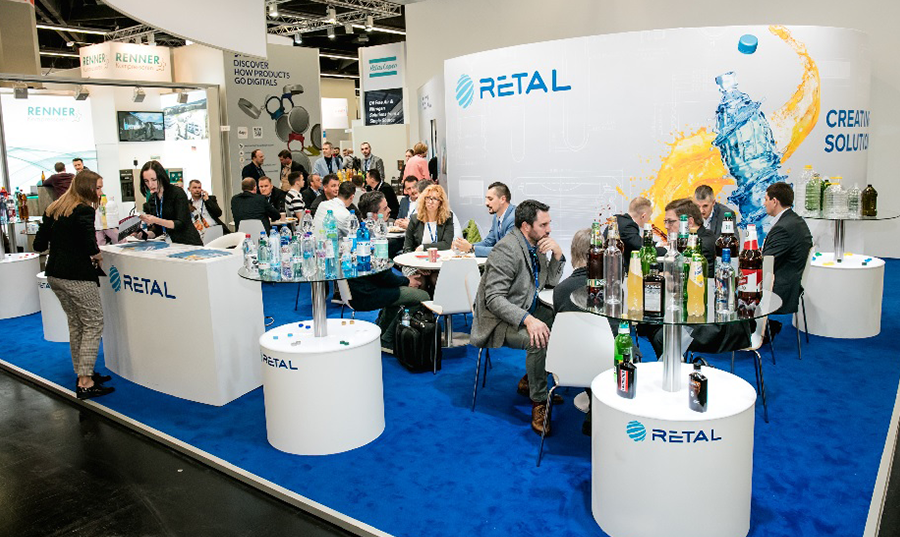 Attending trade exhibitions is resource-intensive. As a responsible global packaging manufacturer, RETAL takes attending trade exhibitions seriously; we don't go to many, so those we do need to be excellent.
As a global company with senior management located worldwide, the vast majority of our internal communications is conducted online. Group meetings are usually through video conferencing, with only annual meetings face-to-face, as part of the company's Smart Travel approach. Effective online communication means we greatly reduce our carbon footprint as well as offer a more flexible workplace for our employees.
This autumn, members of the international RETAL team will be attending both FachPack and BrauBeviale, giving us a chance to not only meet with key customers and potential customers, but also to see each other in person!
RETAL's senior marketing manager Mariya Ushakova says, "Sustainability is a priority across RETAL and across the packaging industry; it's a key theme for both FachPack and BrauBeviale, and very much underpins everything we do at RETAL. Both events are great opportunities for us to share interesting innovations with our customers, particularly our new tethered closure solution that's closely aligned to RETAL's plastic pollution reduction strategy in line with EU Directives. I also really value the chance to be on the stand with my colleagues! We enjoy each other's company and it's so good to bring our combined energy to the stand."
FachPack, from September 24 – 26 in Nuremberg, Germany, will see RETAL at stand 9-203. Our multilingual team is pleased to join this key complete packaging industry supply chain event, with environmentally-responsible innovations including our latest up-to 100% rPET film.
Get free entry to FachPack as our guest by using the RETAL code A410244 here.
BrauBeviale, from November 12-14 and also in Nuremberg, hosts the RETAL stand at 4-323, with the whole of the beverage value chain represented. It's a great opportunity for our local team to present our complete PET and rPET portfolio, including our much-anticipated tethered closures, with plenty of samples available and experts on hand to share performance advantages.
Visitors to BrauBeviale are welcome to use the RETAL code B413453 for free entry
See you at RETAL's stand!