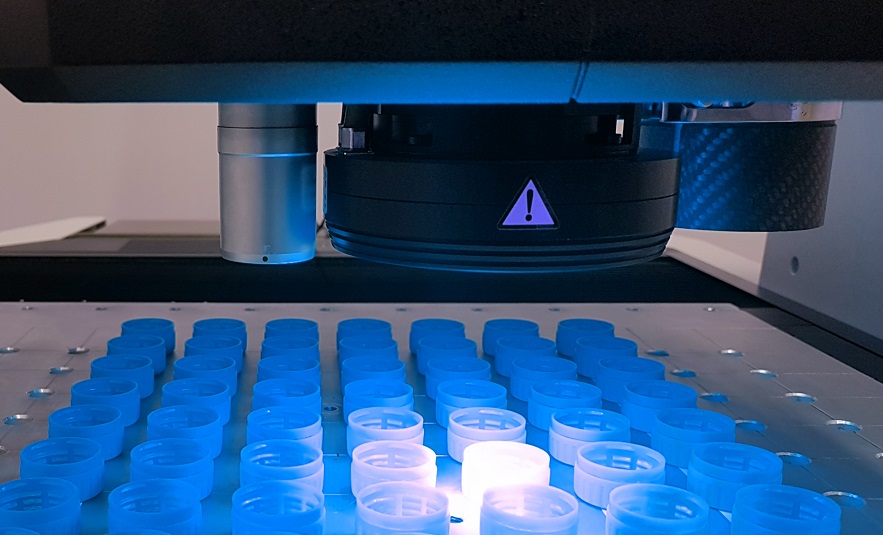 RETAL continues to invest in its R&D capabilities, with third-party testing now available at its laboratory in Klaipeda, Lithuania. 
Chief Quality Director Oleksandr Grynko leads the department, explaining that RETAL can now widen the scope of its R&D to include full range testing for preforms, bottles, caps and films for both customers and third parties.  
Oleksandr says, "We can offer a full range of tests for carbonated soft drinks, non-carbonated beverages and flexible packaging, using our modern equipment." 
 Zeiss - automatic coordinate measuring machine;

 

 AGR - Gavis4D automatic measuring machine, burst tester;

 

Steinfurth - full range equipment's for caps, like: OPT180, automatic torsiometer, IPPS etc.;

 

Mocon - o

xygen transmission rate

, barrier properties;

 
Lauda - intrinsic viscosity;

 

Agilent - gas chromatograph with mass detector;

 
The two pilot lines in the laboratory fully meet the requirements and methods of market leaders.  
The Zalkin pilot capping line delivers semi-industrial testing of the functionality of closures that have been

produced

from a new type of raw material, new design etc. The capacity of this line is 10,000 bottles an hour and quickly detects hidden defects. Previously, tests were carried out on customers' lines, but this is far better in terms of cost, ease and speed;

 

The Multivac pilot line (form, fill and seal) delivers semi-industrial testing of the functionality of films and flexible packaging.

 
Oleksandr adds, "The laboratory keeps up with the times, and we are currently working on methods that allow us to control the content of such substances in rPET - benzene, limonene, 2- methyl 1,3 dioxolane and so on. For this, we use the newest gas chromatograph with a mass detector and headspace. This will reduce the time for us to validate new grades of raw materials, processes and products. It will help prevent possible negative consequences for us and our customers."