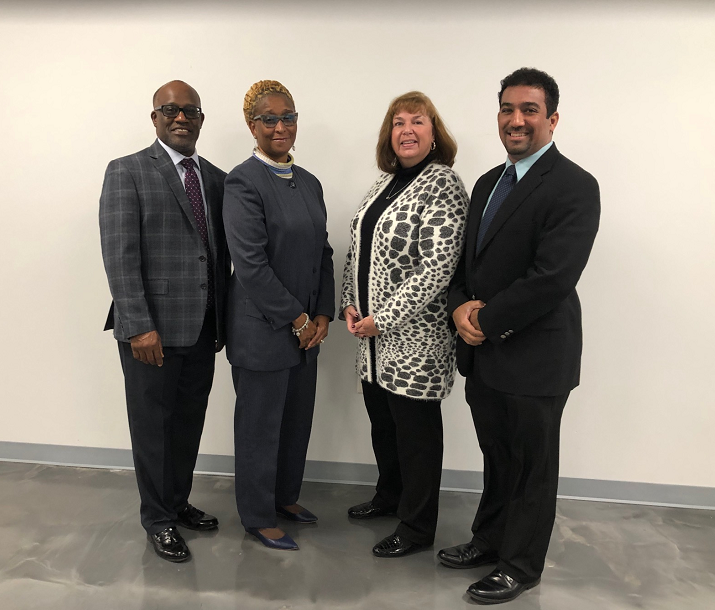 RETAL PA in Donora, Pennsylvania was delighted to host a Women's Business Enterprise Center East Industry Day this December. 
With the aim of supporting and promoting women-owned businesses by connecting them with corporations and Government suppliers, the WBEC organisation actively encourages incorporating Diversified Suppliers to connect and network. 
RETAL PA's Finance Manager Anthony Lagel and HR Manager Elizabeth Giecek were instrumental in contacting WBEC to see how the company could positively promote Diversified Suppliers in its supply chain network. Giecek says, "We work with a number of leading global brands that put great emphasis on working with vendors that support Diversified Suppliers, so we were keen to learn more and see how this positive initiative could be mutually beneficial, while helping to promote this excellent organisation in our local community." 
Langel continues, "WBEC East's President reached out to see if RETAL PA would be interested in hosting its latest Manufacturing Industry Day, which is a round table discussion with panelists representing local companies and potential vendors that are all WBE (Women Owned Businesses)." 
The morning-long event included a Meet & Greet, Q&A session and a presentation from RETAL, as well as a tour of the facility and a shared lunch. Langel notes, "We were very happy to be complemented on our bright factory as well as our commitment to taking steps to incorporate diversified spend into our supply chain." 
The RETAL team was pleased to report that the event identified potential vendors that will help to bring more diversification to RETAL PA, supporting its promise to global brands and enabling a more inclusive workplace.