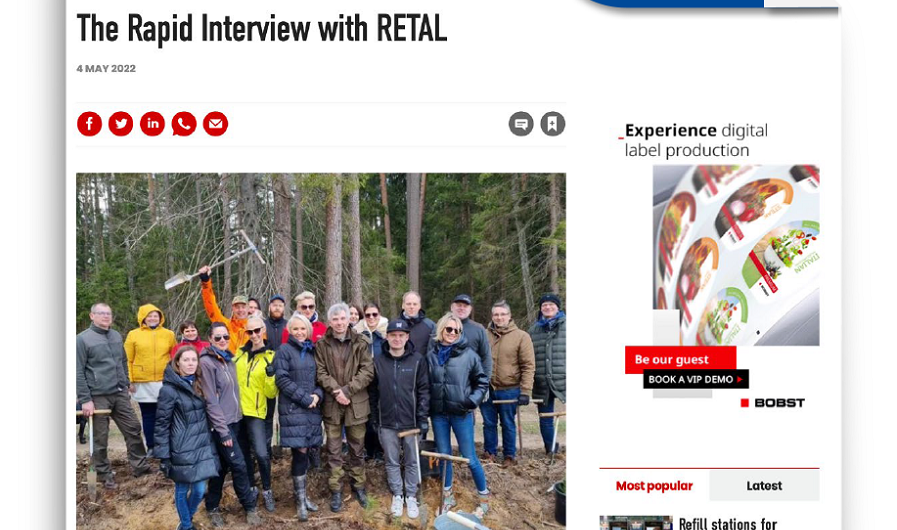 Emmanuel Duffaut, sustainability director at RETAL, discusses the sustainable potential and performance advantages of PET for FMCGs in our latest Rapid Interview.
Your elevator pitch: introduce and sell us your company in no more than 280 characters.
RETAL is a plastic packaging partner to many of the world's leading FMCG brands, producing preforms, closures, containers, and films. We create solutions that deliver on performance and sustainability, harnessing R&D, quality assurance, and close cooperation with our customers.
Where are your company's locations? Are there any specific challenges or advantages relating to your geographical location that you could tell us about?
We employ close to 900 people in Europe, the US, and Ukraine, and serve customers in more than 70 countries. Our many production sites across Europe and Ukraine allow us to be close to our household brand customers.
Read online at Packaging  in Europe
Read / download in PDF