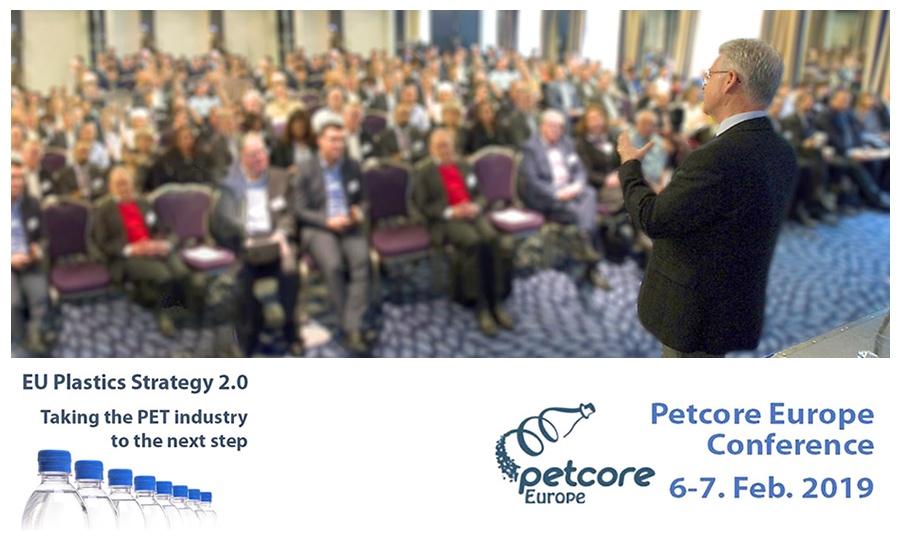 We are pleased to announce that RETAL has joined PETCore Europe, the non-profit European trade organisation that is the voice of the PET value chain. With a clear focus to promote the collection, sorting and recycling of PET packaging across Europe, PETCore works closely with the EU administration, EU and national sector associations, Governments and the plastic recycling industry.
Becoming a member of PETCore highlights RETAL's ongoing dedication to working collaboratively with the whole PET value chain, with a focus on sustainability and the circular economy.
RETAL's Sustainability Director Emmanuel Duffaut participated in PETCore's Annual General Assembly and Technical Committee in Brussels on 5th - 6th February, giving him the opportunity to discuss the issues facing the PET industry with key players across the value chain.
Duffaut says, "I'm very enthusiastic about RETAL joining PETCore Europe as it allows drivers from the PET industry to interact in a non-competitive way; to listen and to learn from each other, to gain great insights from multi-stakeholder perspectives on the different challenges we face and to develop strategies to overcome these challenges. Most importantly, this established platform lets us focus on the effective foundations of the circular economy: by participating in global fact-finding, we can continue to develop essential knowledge that translates into clear actions. Global knowledge of the circular economy is crucial for us all connected to the PET value chain. RETAL is committed to continuing our active role in this process and we look forward to working with PETCore and its members."