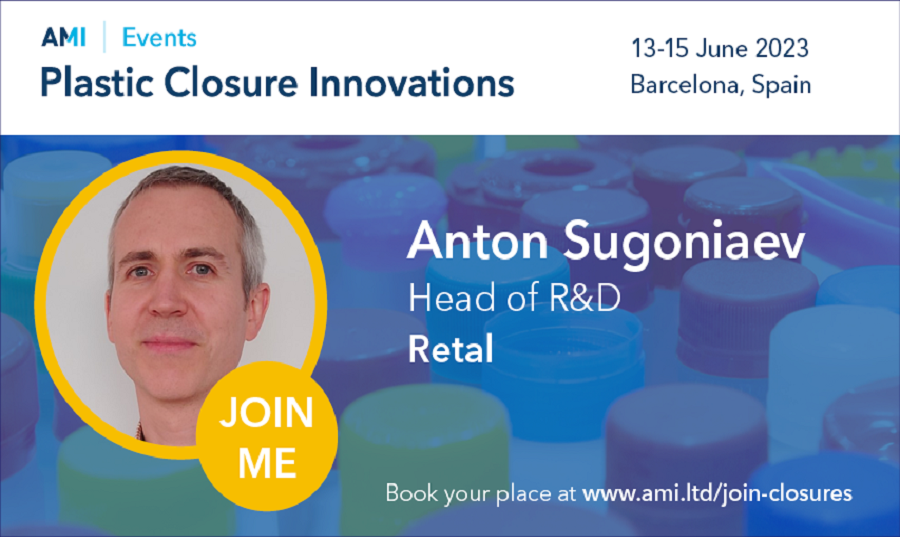 RETAL's Head of R&D Anton Sugoniaev will be participating in the Plastic Closures Innovations event in Barcelona.
From 13th – 15th June, this respected industry event, hosted by AMI, will take place, with many industry partners and decision makers present.
Sugoniaev will be delivering his presentation, entitled 'Insight into Creating Successful Tethered Closures', explaining how small technical and design elements can offer big benefits for tethered closure production.
He says, "I am looking forward to sharing how our journey to creating a range of tethered closures for our customers has evolved, showing the twists and turns of legislation, implementation and production to an audience of fellow packaging experts. It will also be a good opportunity to meet with people we know and who share our commitment to the role of progressive packaging in the circular economy."