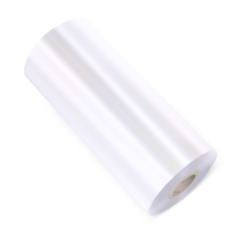 Contact us in:
RETAL BALTIC FILMS
Tel: +370 46 492360
Fax: +370 46 492361
APET films are rigid films made from amorphous polyethylene terephthalate.
APET films are used to manufacture packaging using a thermal molding process, Ideal for blister packs, compartment inserts, trays, and other thermally-molded items. Thanks to its exceptional transparency, light processing, and excellent barrier properties, APET films are one of the fastest-growing plastics in the thermal molding industry. Packaging made from APET films combines such qualities as flexibility and transparency, and is one of the most environmentally-friendly alternatives to other polymers.
APET films are widely used to manufacture packaging for food products, beverages, medicines, electronics, and various technological products.
RETAL offers several types of APET film (APET, RPET, APET/PE and APET/EVOH/PE) in a thickness range of 150-1200 μm with a varying colour range for thermoforming of FFS* packaging, lamination and the polygraphic industry. The company also provides a wide range of metallized APET files (gold or silver colouring) and thermo-laminated film with polyethylene for the food industry. All APET films are made to order taking client requirements into account.
*FFS packaging (Form-Fill-Seal) is a packaging technology for food products in which heat-forming, filling with product and sealing are done together in one process.
Contact RETAL Films for a complete range of films for food, personal care and industrial applications, including printed flexible films, rigid APET films, and solutions with integrated rPET (https://retalfilms.com/)
To choose the best packaging option, contact the specialists on our sales team or technical support team. They will help you make a choice that accounts for your equipment and special requirements.