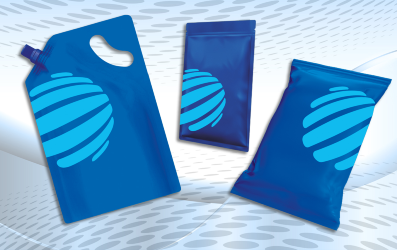 Contact us in:
RETAL BALTIC FILMS
Tel: +370 46 492360
Fax: +370 46 492361
We offer a wide range of flexible films, with printed flexible films available from our dedicated films team. Complete testing of top and bottom lidding film performance conducted in our Form-Fill-Seal (FFS) laboratory, equipped with sophisticated machinery to measure barrier properties and sealing capabilities. Save resources and downtime with our in-house trialing of custom solutions before supply. 
Top lidding films
Top lidding films designed for proper tray sealing. For our customer's product to look exceptional and to maximize consumers experience, we offer different characteristics to choose from. Antifog for product to be clearly seen, barrier for the product to maintain its freshness and easy peel or recloseable openings for the convenience of the user.
Flow pack films
Our Flow pack films stand for wide range of solutions. These can include different barrier types, colors, sealing properties and thickness. Each project materials are selected for the optimal performance therefore laminates could be produced from different mixes of PET, PP, PE, PA polymers.
Doypack films
Doypack is one of the most  packaging types, with spreading product range and replacing the thick wall aluminum, glass and plastic packaging. Often very sophisticated laminates with special properties of the films used. Depending on the industry and product of our customer we can offer duplex, triplex laminates, with or without aluminum foil.
Sachet films
Packaging type, which can be identified by wide sealing lines of the pack. Mostly used in personal care and food sectors. Laminates can be produced with different polymers (PP, PE, PET, PA), film colors and barrier properties.
Contact RETAL Films for a complete range of films for food, personal care and industrial applications, including printed flexible films, rigid APET films, and solutions with integrated rPET (https://retalfilms.com/)