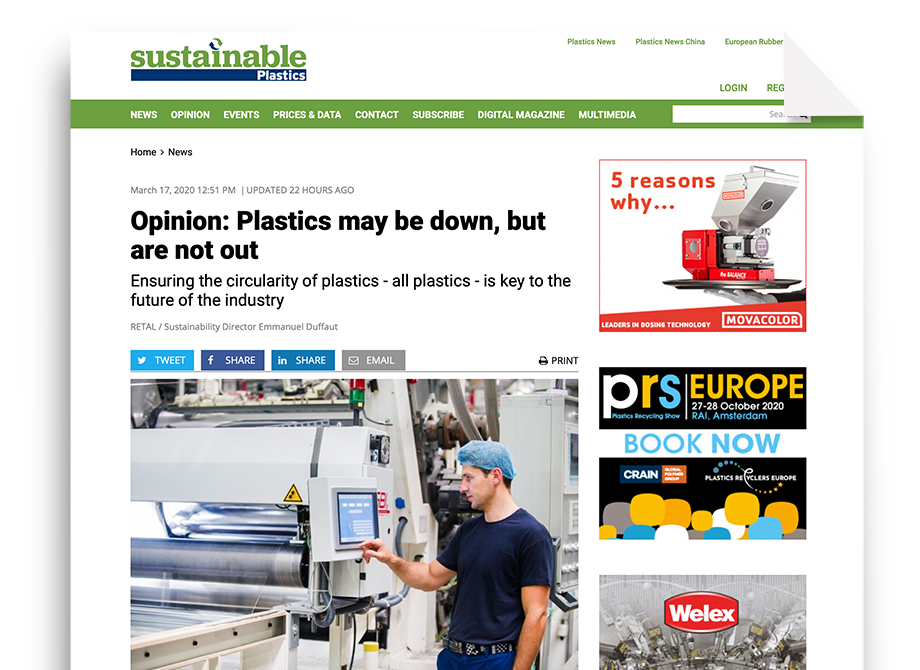 Ensuring the circularity of plastics - all plastics - is key to the future of the industry.
And rightly so. We are all consumers as well as employees, we are parents, friends, children. We want to do the right thing wherever possible within our sphere of influence, from what we chose to spend our money on at lunchtime to where we go on holiday. One of the quickest, most satisfying ways to visually show how important sustainability is to us is in the products that we buy, particularly the products that other people will be aware that we've bought.
FMCG brands that use bio-based packaging are up year on year, with a recent study [1] stating that bio-based packaging was valued at USD4.65bn in 2019. Leading brands are keen to align themselves with the positive media of bio-based packaging, with smaller brands using it to connect with Millennials and differentiate themselves on crowded supermarket shelves [2].
Read the full version on Sustainable Plastics