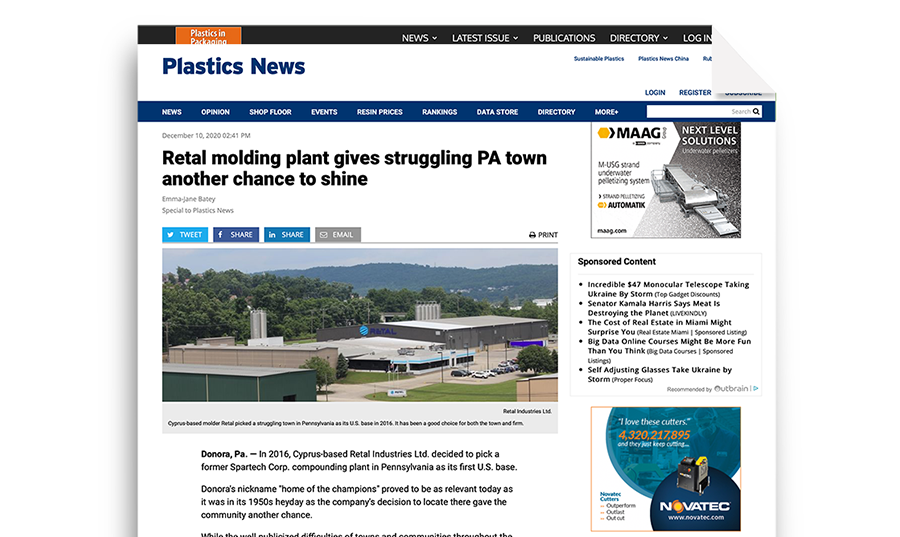 Donora's nickname "home of the champions" proved to be as relevant today as it was in its 1950s heyday as the company's decision to locate there gave the community another chance.
While the well publicized difficulties of towns and communities throughout the rust belt are also true, the clear characteristics of hard work, loyalty and positivity shine through.
"Steel production started to decline from the early 1980s, and it was also that pollution became more of an issue throughout the valley. So the tone changed; people and families needed to leave to find jobs, and young people graduated and left," she said.
But while the tone of Donora and its neighboring towns changed, that local pride and expectation of hard work remained.
Read online at Plastics News