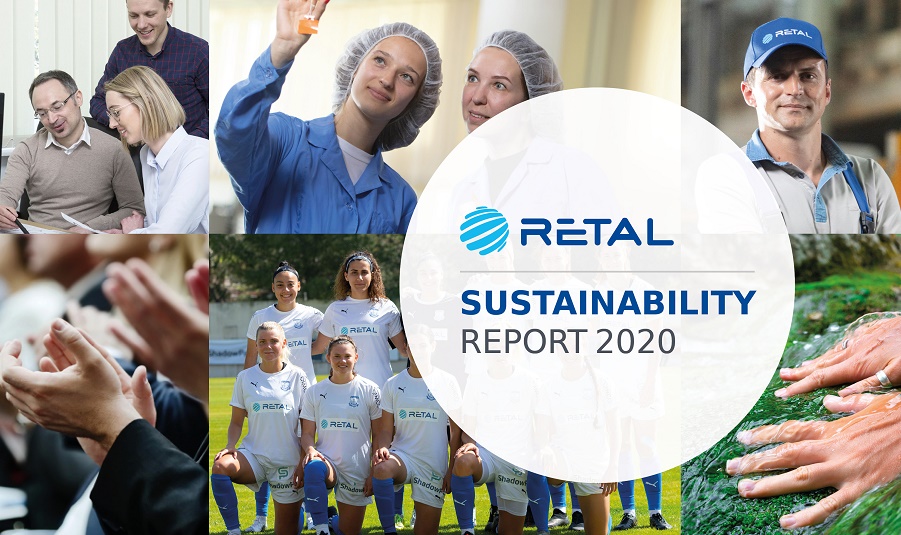 The 2020 Sustainability Report from RETAL has been published this week, highlighting the ongoing CSR progress across this leading global plastic packaging business.
Sustainability director Emmanuel Duffaut, implementing CSR at RETAL following the ISO 26000 standard since 2018, explains, "I am very proud to share that the RETAL 2020 Sustainability Report is now available to download on our website. It details our progress in mitigating our environmental and social impacts and highlights how CSR continues to be further embedded across RETAL for sustainable development and I am confident that the report will meet our stakeholders' expectations."
Duffaut continues, "There are certainly very positive results to share; for example, in 2020, for the second consecutive year, we decreased our operational greenhouse gas (GHG) emissions by 30%, thanks to increasing our purchase of renewable energy (RE) reaching a 41% share globally (80% in our EU and US plants). We also maintained our B rating in CDP, and we've set a series of new climate change goals: RETAL has committed to set science-based reduction targets for GHG emissions, to use 100% RE in EU & US by 2023, to start using RE in the rest of our operations by 2025, and to reach an A score at CDP by 2025."
Another important development is the first results of RETAL Sustainable Procurement Program (SPP) through which the company intends to promote CSR across its supply chain and integrate it in purchase decisions, as well as social actions bringing further advancements in the Human Rights and Health and Safety categories.
Download the RETAL 2020 Sustainability Report here.