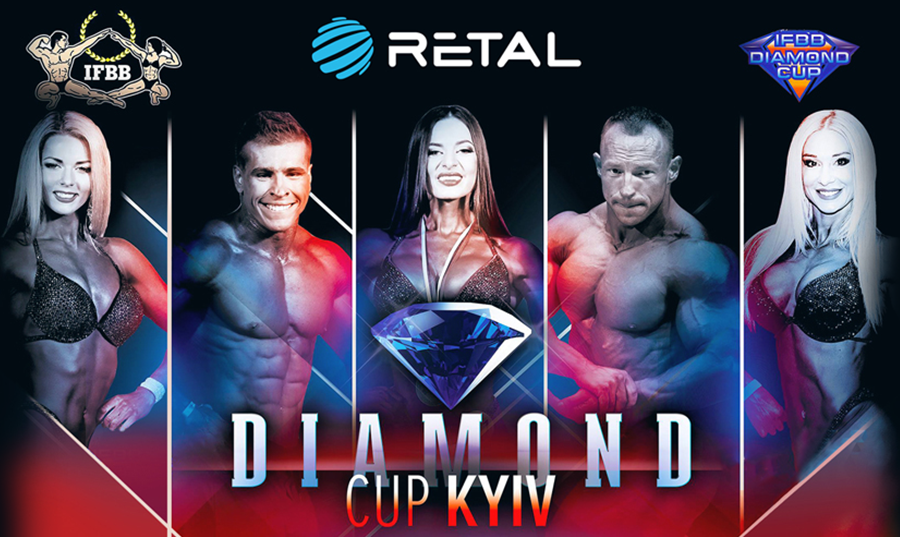 As a proud sponsor of the International Federation of Bodybuilding and Fitness (IFBB) for many years, RETAL is an ardent supporter of sport.
RETAL was honored to sponsor the international "DIAMOND CUP KYIV". This renowned sport and beauty tournament saw the strongest athletes from 16 countries worldwide gathered in the Ukrainian capital city of Kyiv.
Held at the beautiful Ukrainian House, categories included classic Bodybuilding, classic Physic, Men's Physic, Muscularmen, Body Fitness, Fitness Bikini and Wellness Fitness. The event featured many of the world's elite bodybuilders - World and European champions, winners of the other international Diamond Cup tournaments held in 2018 and the reigning Arnold Classic Europe champion.
Umpires from Spain, Estonia, Iraq, Azerbaijan, Belarus and Ukraine refereed the event, headed by IFBB stalwart Armando Marquez.
The press and audience were most impressed by the perfect forms on show, proving that years of hard work and dedication can create the ideal bodybuilding physique. This was clearly evident in the popular Fitness Bikini category, which featured three Ukrainian winners - Sofia Mayboroda (up to 162 cm), Eugenia Filonenko (up to 166 cm), Albina Ustimenko (over 166 cm).