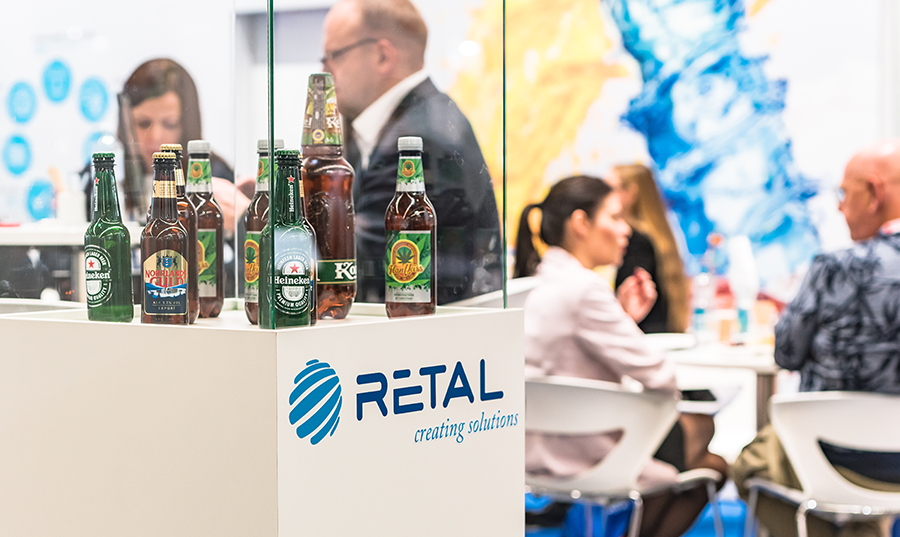 BrauBeviale 2019 highlighted the sustainability potential of collaboration across the beverage value chain, with the RETAL team proud to present its tethered closure solutions alongside innovation ideas from key industry stakeholders.
European Marketing Manager Mariya Ushakova says, "There was a great energy at BrauBeviale 2019; everyone knows that sustainability is crucial to our ongoing success, both as businesses and as individuals, so to see exciting products and solutions from the whole of the beverage industry value chain was inspiring."
RETAL presented its two patented tethered closure solutions at BrauBeviale, with plenty of samples available to illustrate how the expertly-designed tethered caps are both responsible and easy to use, particularly as they have a smooth edge that makes drinking more comfortable for end users. The whole range of RETAL's established portfolio was also available.
RETAL's stand was created by certified-sustainable trade fair construction company Mesomondo, who confirmed that RETAL's stand was CO2 neutral.
Ushakova adds, "We would like to thank everyone that came to visit our informative stand; it was good to see customers and potential customers and talk about our tethered closures as well as discussing the issues that are impacting on us all. It feels like a new wave of collaborative understanding of how we can all support the circular economy and RETAL is delighted to be a part of it."