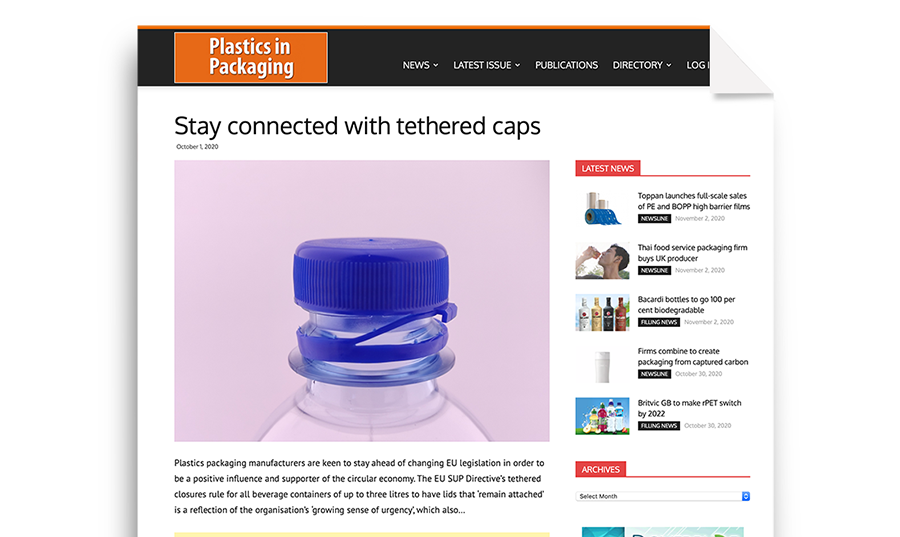 Plastics packaging manufacturers are keen to stay ahead of changing EU legislation in order to be a positive influence and supporter of the circular economy. The EU SUP Directive's tethered closures rule for all beverage containers of up to three litres to have lids that 'remain attached' is a reflection of the organisation's 'growing sense of urgency', which also reflects the view of the majority of PET manufacturers.
Packaging converter Retal is driven to meet and exceed EU targets in order to deliver on its customers' CSR targets as well as its own strict
goals.
Andzejus Buinovskis, design engineer at Retal, has been deeply involved in the development of the company's tethered cap solutions, a process which has evolved in response to challenges and further information.
"The process of developing and changing has been interesting as we've been in close communication with our beverage brand customers," said Buinovskis. "Their needs are evolving too, so sharing ideas has helped to create solutions that we're really proud of."
Read / download the article in PDF