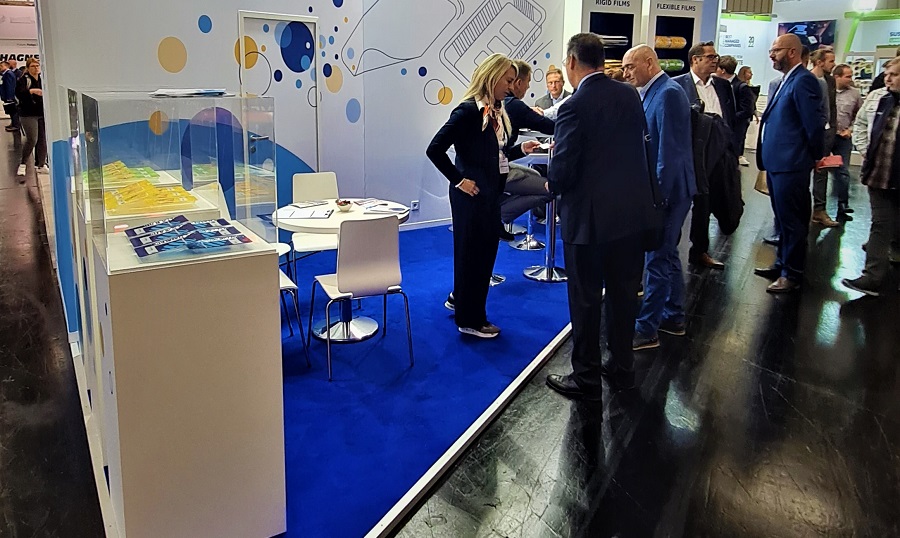 RETAL Baltic Films enjoyed a welcome reception at this year's Fachpack trade show for the packaging industry, held in Nuremberg at the end of September and now in its 40th year.  
Focusing on presenting its complete range of films solutions across both flexible and rigid films, RETAL Baltic Films hosted a busy stand, showing its rigid mono thermoformable APET film with mono top lidding BOPET film, with food contact approval.  
General manager Viktorija Griziene says, "Fachpack was a great opportunity for us to present our complete rigid bottom and top lidding film solutions for a range of food and personal care applications; we had plenty of samples available to show how the two elements work well together. Our team could also explain to visitors how our extensive in-house testing capabilities lets us really explore how to give our customers the best solution for their needs." 
Griziene adds, "It is clear that there is a growing trend for increased sustainability and an interest in mono films across the industry. Our Fachpack stand was buzzing with questions and answers. It was so interesting to share that we regularly collaborate with our sister company NEO Group and can now offer rPET integrated into our APET, created through chemical recycling, bringing a wider range of sustainable solutions to our customers." 
Chemical recycling helps to support a circular economy by reducing plastic waste, decreasing dependency on crude oil, and by lowering the carbon footprint of products made using the resulting rPET.